Our products are enriched by the experience and needs of professionals in the poultry sector in order to facilitate their work and meet the new sanitary and legal constraints and the needs for transparency imposed by the market. It is essential today to deepen and facilitate the follow-up of batches in order to improve "the supports" and the economic performance.
CHECK ALL THE INFORMATION YOU NEED
Consumption, bodyweight, feathers and production ratios are a few of the many clues that indicate the health status of a flock. Any change should create an increase in vigilance.

Your production data, documents even your prophylaxis (disease prevention measures), everything is in your app.

Aniprev creates graphs mandatory to monitor and improve your production.

Adjust your production based on the reports, alerts, and tips given by the tool.

Create different documents in specific to the person (Vet, Feed supplier, Farm Manager) you are speaking with.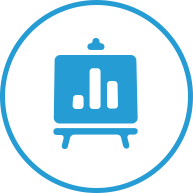 For more accuracy and confidentiality Aniprev's dashboard and stats present you each data per individual.
In the heart of the poultry house, with customers, at home…
You can always access your data. No more time wasted. An alert will be sent to allow immediate intervention

Keep an eye on your flocks and on your results

Be alerted on each change in your farm

You are the one choosing who and what you want to share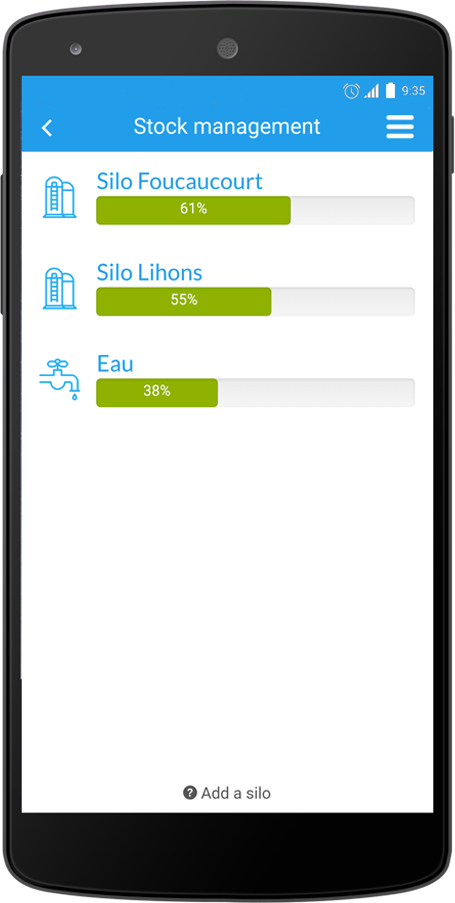 Take pictures for more details, share and store them

With a no connection mode, your data is always available.

Climate, breeds, food type, food presentation, rearing manner…
Plenty of factors will create different results. Aniprev can adapt its criteria to your situation to be a personalized tool.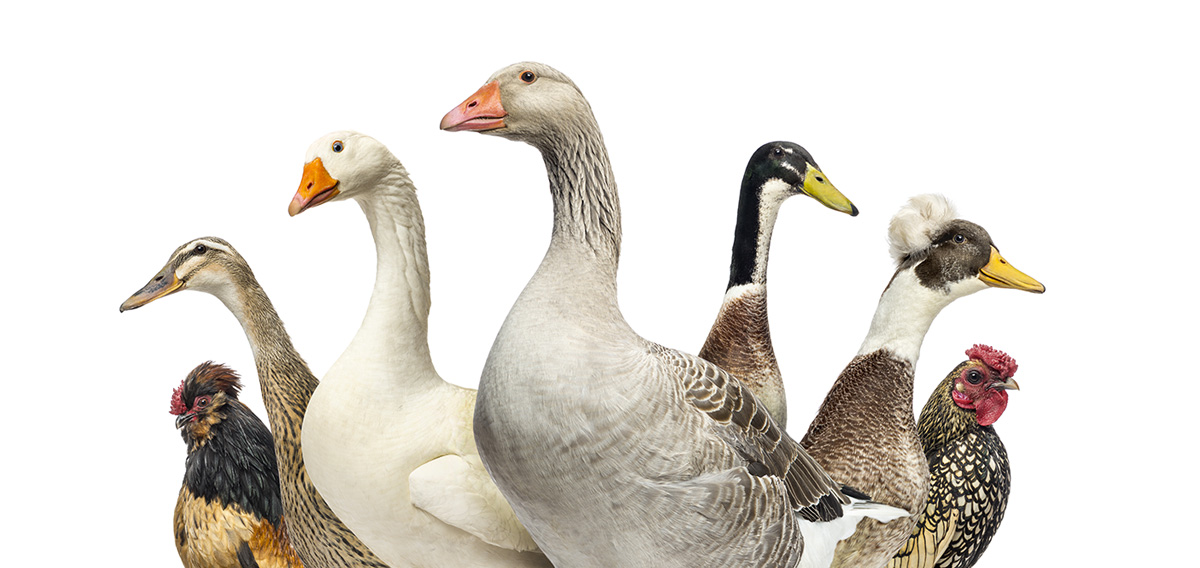 NO MATTER
YOUR UTILIZATION
Because some feel more comfortable on a computer then a phone, because we don't have all the same way of producing, Aniprev will be at ease on a pocket or a desk, directly through the screen or thanks to a keyboard.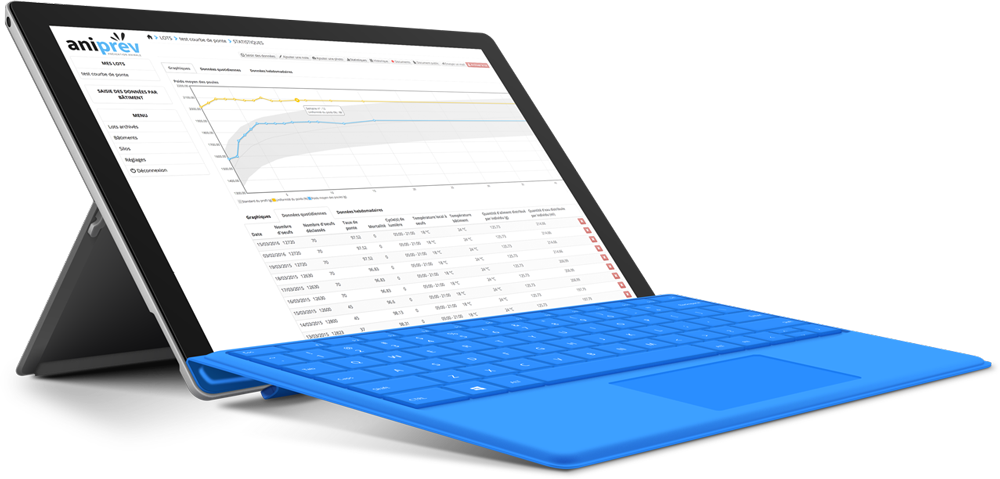 PRODUCER,
REARER,
ORGANIZATION
No matter your production method or your number of birds, Aniprev adapts
You are an organization? We have specialized and personal solutions to provide you, contact us! For more details on Aniprev,
please do not hesitate to contact us